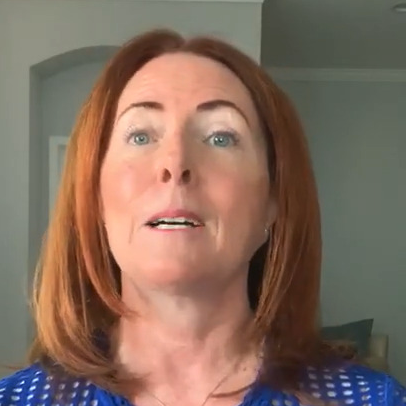 Mary Ann Malone first attended an EDUCO messianic Cult seminar in Ireland in 2002.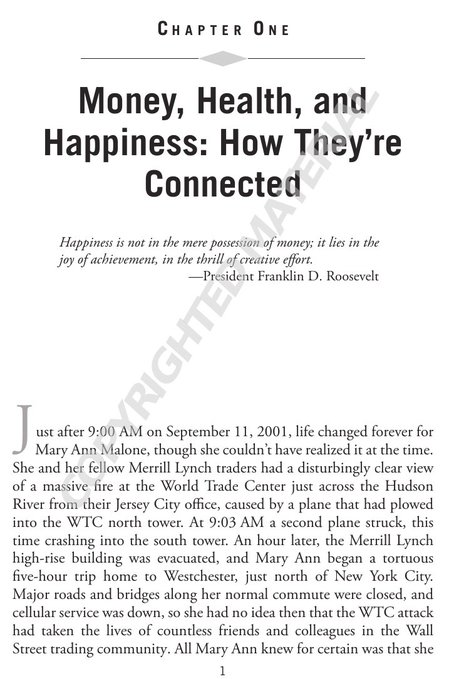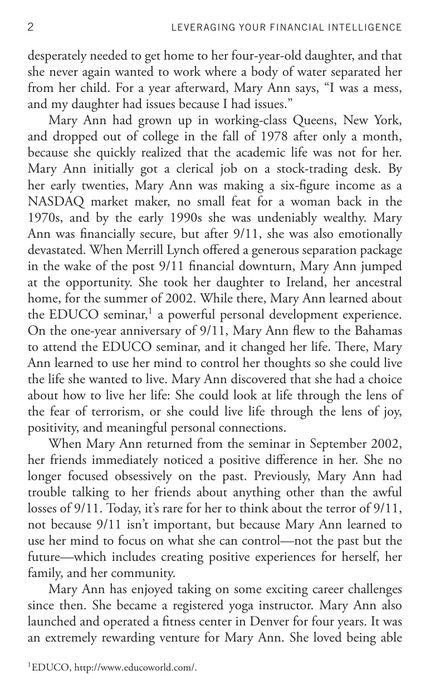 In 2008 Malone left this testimony on the Educo Success website where members of the EDUCO messianic Cult would leave testimonies for the purpose of recruiting others into the cult. Her testimony sat alongside those of other members including Manj Weeraskera, Alex Weerasekera (Alexandra Jones), Ranjeev Sidhu, Babu Shah, Zana Morris, Jagir Singh (Jagir Shah) and Maggie Lawrie.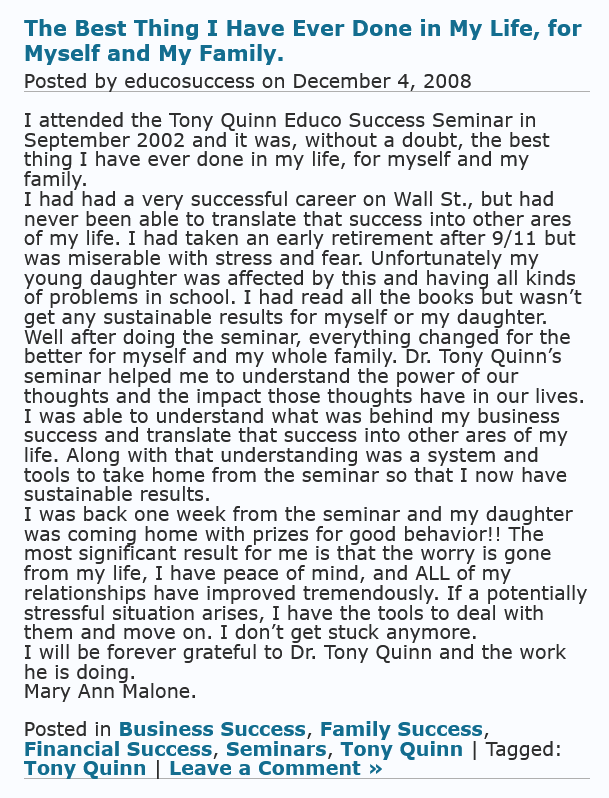 It was reported (Paywall-free) in 2012 International Natural Energy paid $201,000 to send Susan Morrice and Mary Ann Malone on a 13-day EDUCO Seminar in the Bahamas.
INE paid Mr Quinn and his companies $544,000 in 2008. In 2010 they spent $201,000 to send Ms Morrice and an "associate" of hers Mary Ann Malone to a 13-day seminar in the Bahamas organised by Mr Quinn.

"The figures are inherently preposterous and no reason has been given why the business of INE required, or justified, expenditure of this sort," said the judge in relation to the trip to the Bahamas. "It seems to have been a jaunt for which Ms Morrice should have paid out of her own pockets," said Judge Bannister.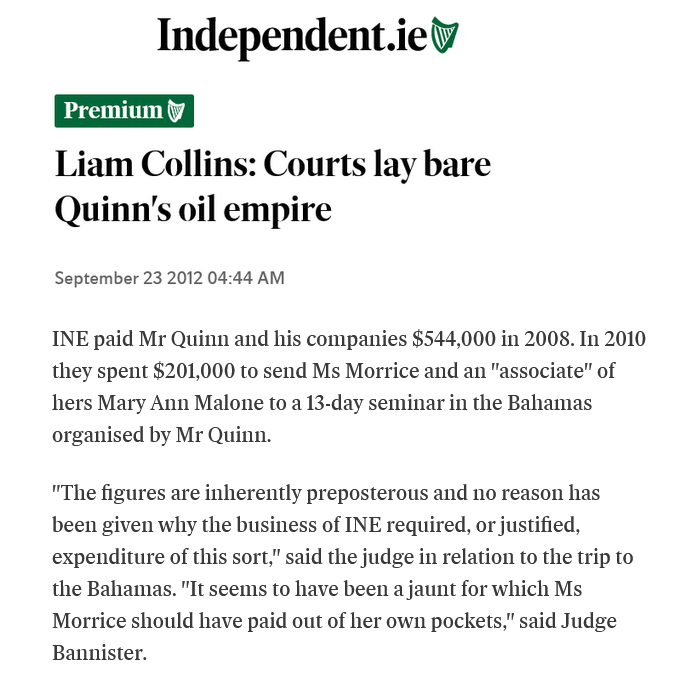 In the Eastern Caribbean Supreme Court (Commerical Division) in 2012 when Tony Quinn was asked who Mary Ann Malone was he said:
'I think she looks after the financial side of things'.
Mary Ann Malone has featured in promotional material for the EDUCO Cult:
Mary Ann Malone was stated to be the organiser for 3 EDUCO recruitment groups in 3 different States; New York, Colorado and Florida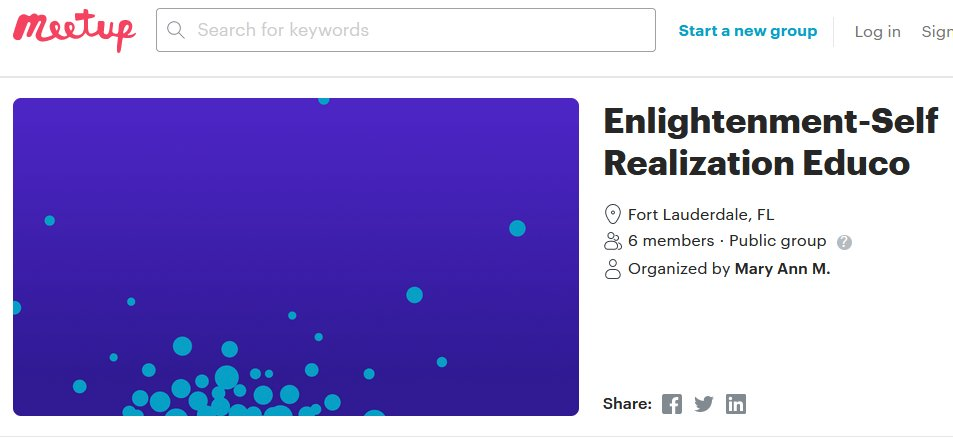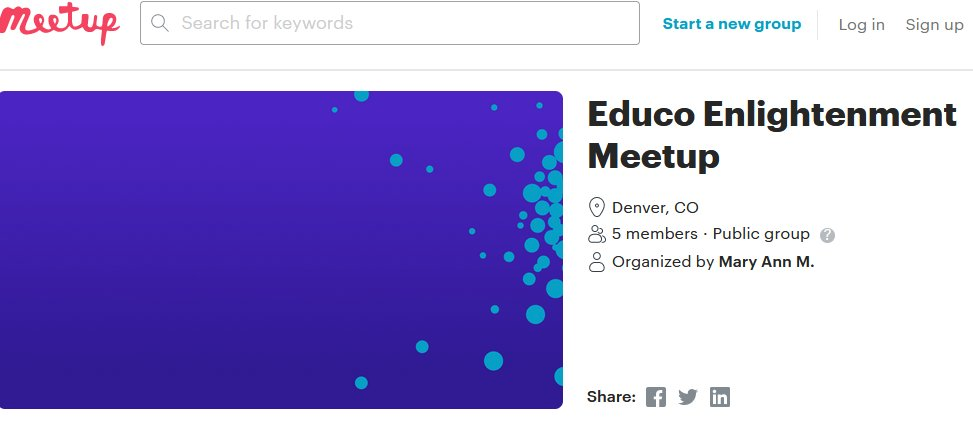 Malone also featured prominently in The Frank Report article comparing EDUCO with NXIVM, and "Dr" Tony Quinn with Keith Raniere.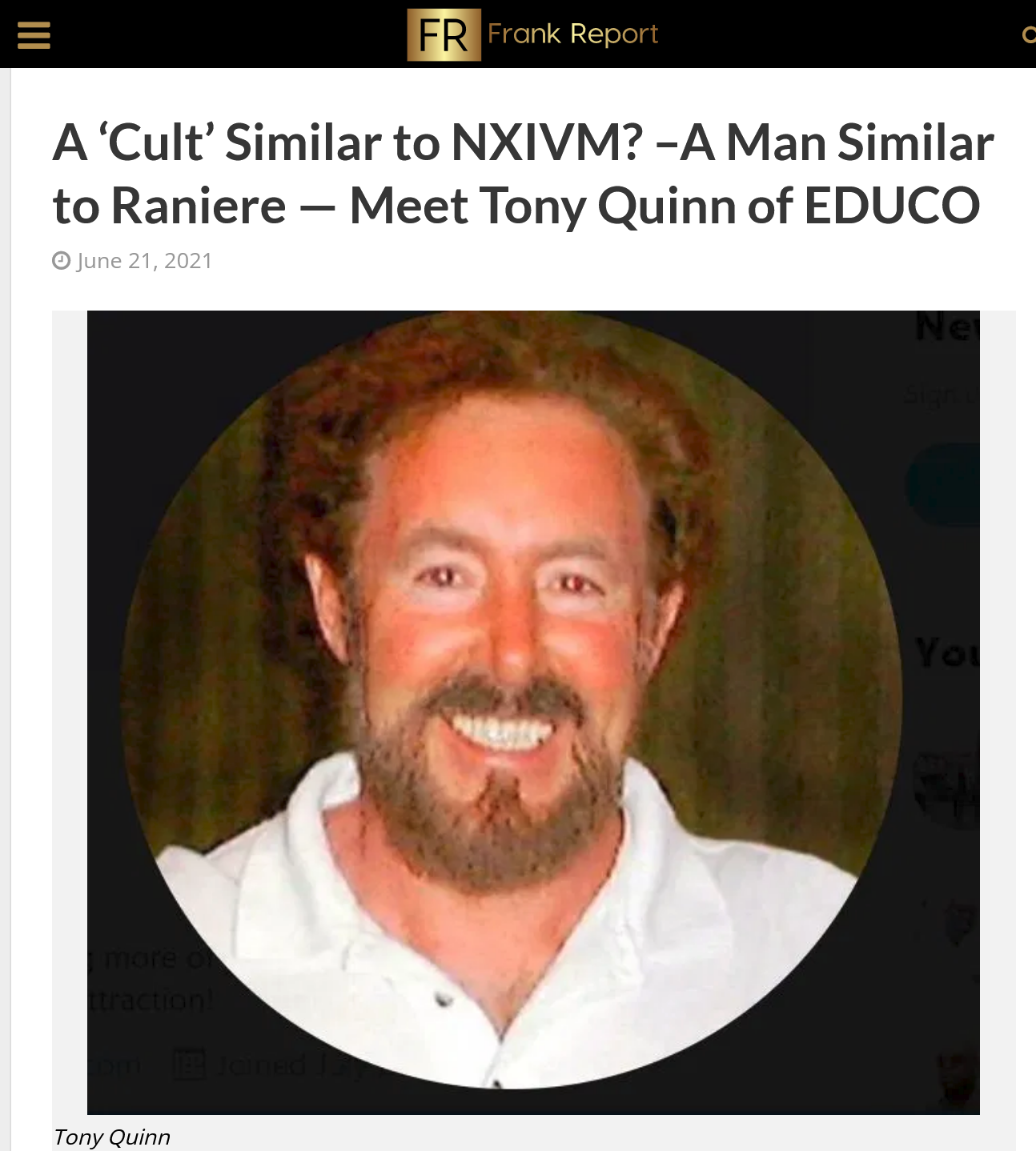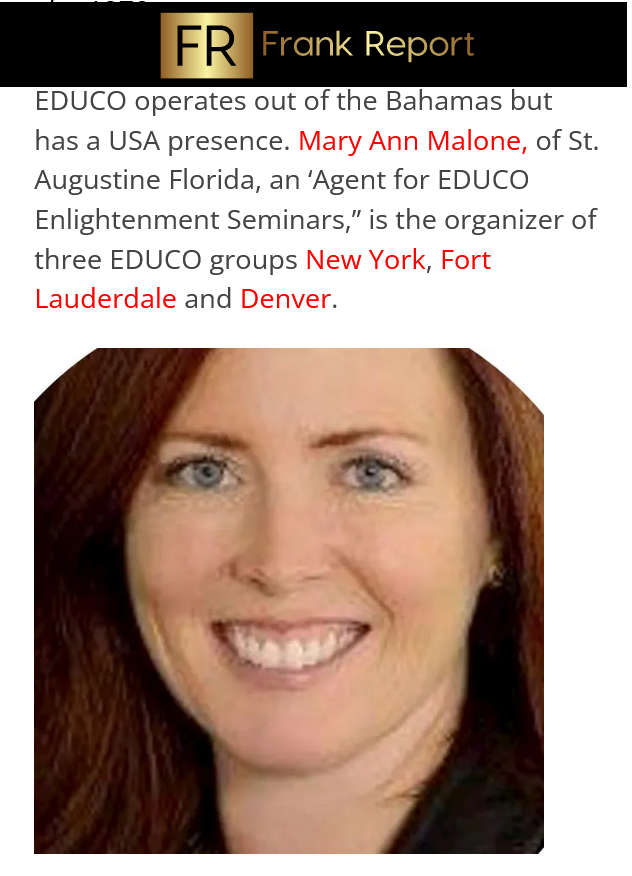 Malone was also named as a "new member" of Richard Murfitt's Big Life Club in 2021, along with Patricia Fitzpatrick and Keith A Jones.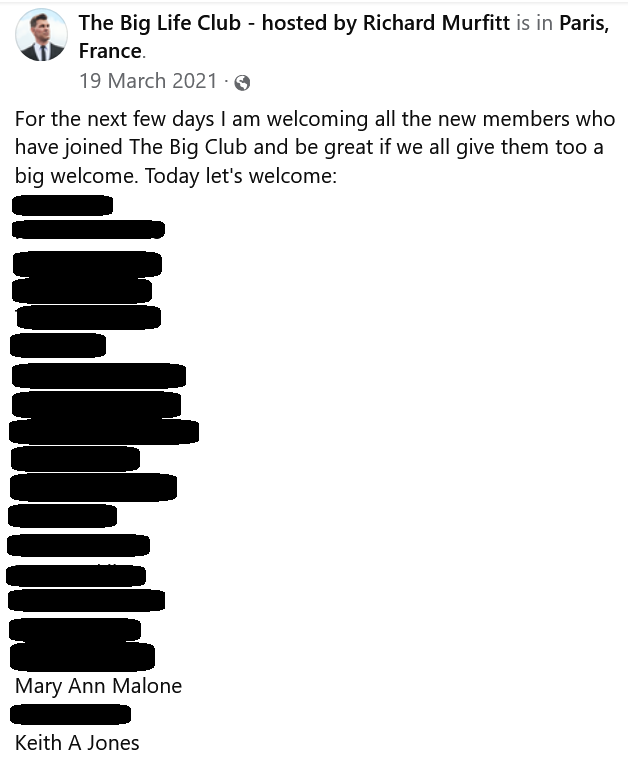 YouTube have claimed Malone is behind the email address [email protected] which was used to request attendance to EDUCO messianic Cult introductory events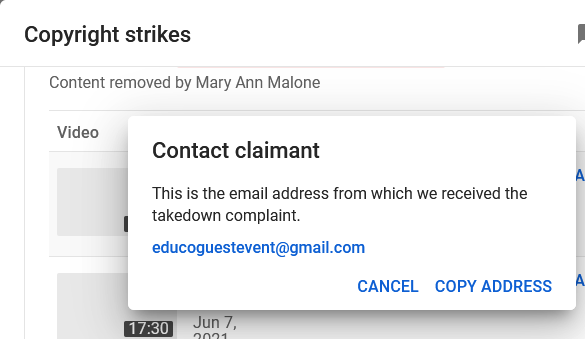 Here that email address is referred to as the means by which those interested in attending the EDUCO messianic Cult introductory event in Dublin should email.