Taz Shah (Mumtaz Begum Shah) is the wife of Babu Shah.
Taz Shah claims she first attended an EDUCO Cult indoctrination seminar in 2002:
Unquestionably an ongoing, life-changing experience

Attended in 2002! Unquestionably an ongoing, life changing and life enhancing experience. It is the only seminar I have recommended to members of my family, close friends and those seeking to be the ultimate holistic human being.

Taz,Northamption, UK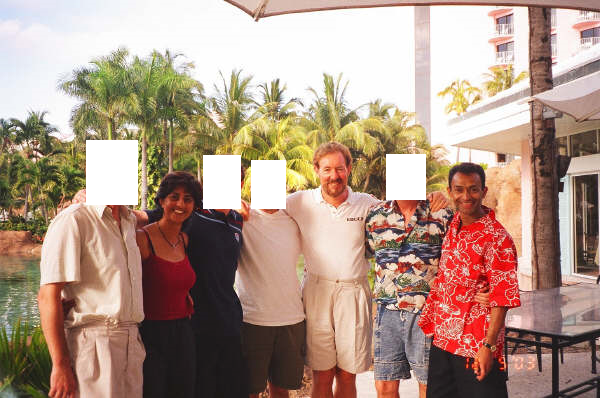 Shah's professional life is entwined with that of her husband Babu Shah's as can be seen from online company records. She and Babu have had a number of businesses:
Following the collapse, in 2012, of the first Educogym in Bedford Shah provided this quote on the EducoWorld.com website, the same year Babu Shah began to target recruitment in Birmingham and Manchester:
Taz Shah – Transformation since completing Tony Quinn Seminar

From a 20K job to a 250K contract since the Tony Quinn seminar. I am now living the life that I want.
In 2013 Shah placed this advert in Tree Of Life magazing boasting of her most successful year yet.
Shah claims to have worked in the NHS since 2007 as reported in the Northampton Chronicle on 12 January 2020:
Taz Shah has been working for the NHS for 13 years in different roles and has a background in nutrition, wellbeing and personal fitness.

She was one of the first social prescribers to join the role four months ago and has undergone an eight-day induction course over three months before going onto work at Moulton Surgery, Woodview Medical Centre, Earls Barton Medical Centre, Penvale Park Medical Centre.

She said: "Medical staff identify adults that attend the surgeries too often. These visits often occur because patients are vulnerable, lonely, isolated, and have mild or long term health conditions (including mental health issues) and just need somebody to talk to."

Patients are referred to social prescribers by doctors, nurses and even receptionists but can also self-refer themselves, too.

She added: "The benefits are that patients get extra time to focus on what matters to them. This takes the pressure off and reduces 'frequent attendants' to the surgery and A&E. It also leads to positive outcomes for the patient such as improving their quality of life and emotional wellbeing, reducing levels of anxiety and depression, increasing physical activity and gaining friendship within a community group. This is great for both patient and medical services."

Taz recently helped a lady who was referred to her by a GP for being on long term sick leave due to stress and anxiety. During the 'holistic assessment', the lady told her that she was working full time in Northampton, managing her own family and travelling to London each evening to care for her isolated and ill elderly mother.

When her mother died she had to deal with her estate.

At the same time there were unexpected deaths in the family. In recent years she had gained a lot of weight, had a mental breakdown and was now off work.

Taz referred the lady to the 'Activity on Referral Scheme and Weight Management Programme' at the local gym. Together they worked out a nutritional plan and Taz supported her in the gym.

Now the lady is back at work with a positive mental attitude. She has lost a stone in weight, is eating healthily, and regained her self-confidence and purpose.

Her relationship with her teenage daughter has transformed and she is attending classes at the gym with her.

Taz said this is a perfect example of what a social prescriber can do for a patient.
Shah has featured on babushah.com as a "Dr" Tony Quinn Educo Seminar Agent since 2012:
Shah features in the 2017 brochure for "Dr" Tony Quinn's "Diploma in holistic dietetics & nutrition" course on page 6 where she exclaims "Recession! What recession?" (Source).
Shah is pictured with a long-term associate of "Dr" Tony Quinn, Martin Forde.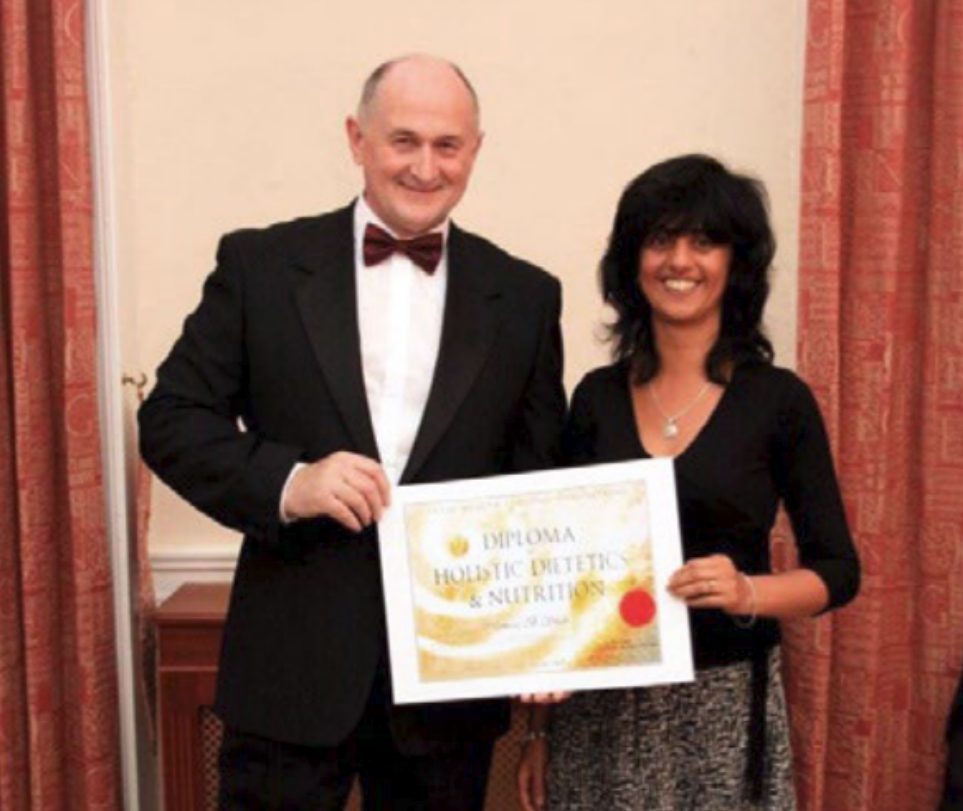 On page 7 it is confirmed "Dr" Tony Quinn's involvement in the course Shah undertook:
Shah has left a review for Ecton House in Northampton.